The Complete Guide For Creating An Ideal Work Environment For Your Employees (And You!)
Estimated reading time: 6 minutes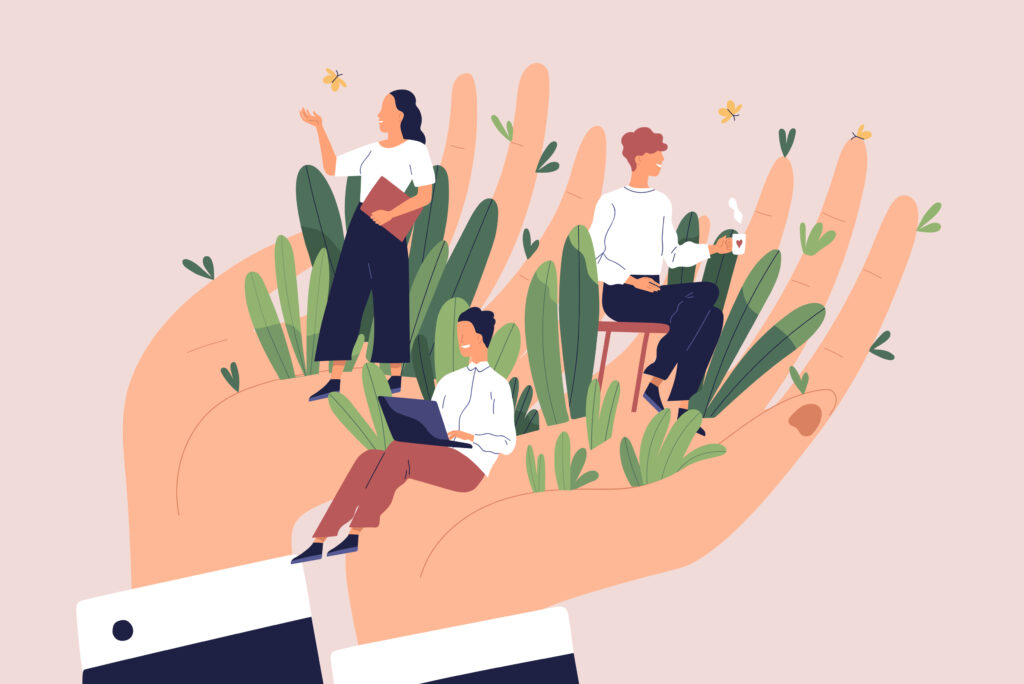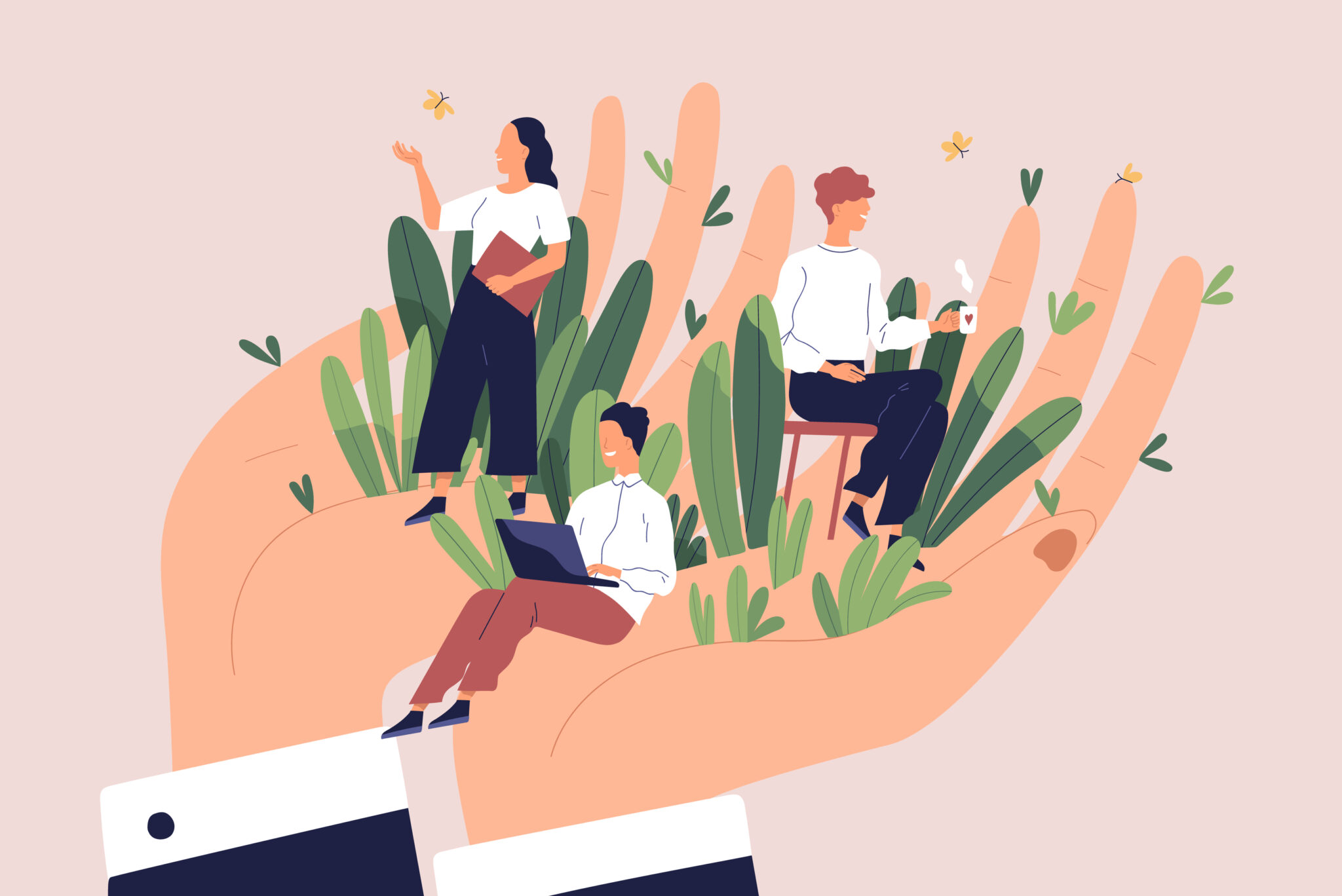 No matter what your business structure looks like, one thing remains true for companies of all sizes: You're only as good as the talent you hire.
And yet many organizations continue to overlook the missing link that makes recruiting and retaining all-star talent an effortless experience for employees and management alike…
…an ideal work environment.
In 2021, new studies suggested that toxic work environments were the top driving factor behind the resignation of employees across all factions of the workforce.
Of course, upgrading your company culture won't just help you keep your top-producing team members.
Businesses with ideal work environments experience…
Reduced risk of stress-related illnesses amongst employees, cutting back on company leave and medical expenses
Enhanced engagement and communication across all departments in an organization, creating seamless daily operations
Maximized creativity and productivity, leading to larger profit margins and measurable company growth
Rapid dissolution of in-house conflict, resulting in less need for time-consuming management intervention
Long-term loyalty from talented team members who share your organization's aspirations
In other words, happy employees lead to thriving companies, and it all starts with fostering a safe workplace with their needs in mind.
3 Considerations For Your Company Culture
Before you can take actionable steps towards building a strong work environment for your team, it's critical to establish a clear foundation of your company's culture based on your unique goals, values and vision for the future.
You can think of this as the Who, What and Why of your organization.
And ultimately, these principles will inform the way you navigate work company-wide environment, and the lay the framework for the success of your operation.
So, how can you start to define your company culture?
Start by asking yourself these 3 questions…
Who are we?
Whether you work in eCommerce or as a B2B organization, your company operates with one core audience in mind.
By creating a detailed profile for your ideal customer, and ideal employees, you can start to understand the ongoing challenges that may impact your team's ability to work effectively, so you can craft an environment that dissolves these barriers to success.
What drives us?
Once you've identified the "who," it's time narrow down exactly what inspires the actions behind their day to day tasks.
These inspirations can range from valuing collaboration with others, to carving out fresh growth opportunities, and every motivating factor in between.
And when you create a space that optimizes these experiences, your work environment becomes a productivity powerhouse.
Why do we do it?
Lastly, no company culture is complete without a set of clear organizational values that illuminate why your business was founded to begin with.
As you continue to grow your operation with fresh recruits, ensuring that newly added team members share the same core mission as both you and your existing staff becomes critical to maintaining a positive work environment across the long haul.
How To Transform Your Work Environment In 4 Steps
Now, with the right culture in the workplace identified, you can begin the process of creating the ideal work environment that reflects every aspect of your organization's mission, one simple step at a time.
Open The Door
You've no doubt heard of having an "open door policy," but what does that expression really look like in practice?
For most employees, feeling satisfied in their work environment means operating in a space where they feel their concerns, ideas, and inspirations are valued and respected.
In order to create this type of emotionally safe workplace, team management leaders should strive encourage fluid communication between employees and their supervisors, eliminating the likelihood of resentment or conflict in the office.
Whether you achieve this through a structured communication system or simply by extending a sympathetic shoulder to struggling employees, opening the door to more pathways of conversation gives both you and your team the freedom to express your needs in a healthy, supported and professional way.
Collaborative Spaces
Countless studies have shown that our physical space is directly correlated to our cognitive function, and your work environment is no different.
When you design an office space that mirrors that creative process of your business, you ignite your team's productivity and keep them more engaged in every aspect of your operation, all with just a few easy environmental upgrades.
A few examples of this may be…
Providing open common areas where team members can connect and share their ideas in a relaxed, pressure-free setting
Incorporating natural light sources that decrease eye strain, increase natural energy levels, and enhance the physical well-being of employees
Offer health-focused snack and beverage options that support the nutritional needs of your team
Craft flexible office spaces that give your employees the freedom to sit, stand and move freely throughout their work area on their terms
With just a few small changes, your employees can thrive in an environment that leaves them invigorated, rather than exhausted.
Prioritize Mental Health
As the U.S. continues to destigmatize the issues surrounding mental health, it's become critical for businesses to rise to the occasion and support their employees both mentally and physically.
Here are 3 ways you can create a workplace culture that values the mental health of your team…
Provide Resources
While offering access to qualified mental health professionals is an ideal that all businesses should strive to achieve, there are a number of ways to provide support for your employee's mental health needs, no matter what your budget looks like.
Consider offering separate sick leave days for matters concerns your team's mental health or hiring an in-house counselor to provide on-site support for high-stress work situations.
Set Work Boundaries
Work-life balance is the key to a more fulfilling life, and it can only be achieved through clear professional boundaries.
You can support a healthy balance for your employees by discouraging working afterhours, discontinuing email communications after normal business hours, and promoting the usage of all paid vacation days.
Encourage Communication
Understanding the emotional needs of your employees starts with clear, honest communication.
By establishing a culture that values expression through company-wide team building exercises and regular check-ins with leadership figures, you can help your employees address their mental health concerns in proactive way.
Keep It Flexible
In business and in life, our needs are constantly changing and evolving.
That's why it's crucial for organizations of all sizes to maintain an element of agility in their operations, so that you can easily evaluate your work environment strategies and discover fresh solutions, without upending your entire process.
You can keep your workplace flexible by carefully evaluating concerns raised by employees, cultivating open lines of communication, and showing a willingness to adapt to new challenges as they arise.
Hear their needs and respond to them accordingly.
Check out our article about COVID-19 testing in te workplace if that is one of their concerns: An Employer's Guide to Implementing a COVID-19 Testing Program
What To Do Next…
Of course, no workplace transformation can happen overnight.
When you're ready to take the first steps toward creating an ideal work environment for you and your team, you can begin by taking feedback from your current and past employees, and transparently expressing your intention to foster a space they can thrive in.
By acknowledging the need for positive change, you can set your business on the right track towards profitable success in the modern age.
---
Interested in working with S&G Labs Hawaii? See our open positions here: https://www.indeed.com/cmp/S&G-Labs-Hawaii,-LLC/jobs
Or get in touch with us today! Contact