S&G Labs Hawaii, LLC was founded by Lynn Welch, MD who has been practicing and treating patients on the Big Island since 2008.
As a practicing pain physician, Dr. Welch understands the huge need for high-level expert care for patients treated with pain medications.
Dr. Welch has partnered with worldwide expert, Dr. Alan Wu, a Clinical Chemist & Toxicologist to bring the best, most precise lab testing to Hawaii.
S&G Laboratories has advanced the science of medication monitoring with cutting edge technology and drug detection services.
Our goal is to provide clinicians with resources and critical assessment tools to create personalized treatment plans while reducing healthcare costs.
Keeping all the business in Hawaii saves time and money by eliminating shipping costs and transportation time.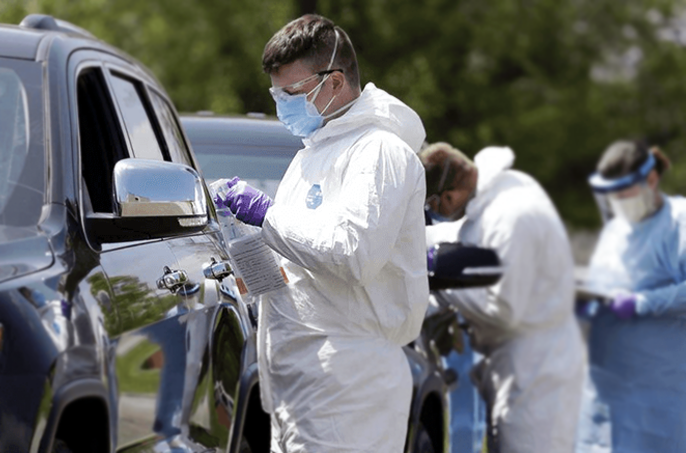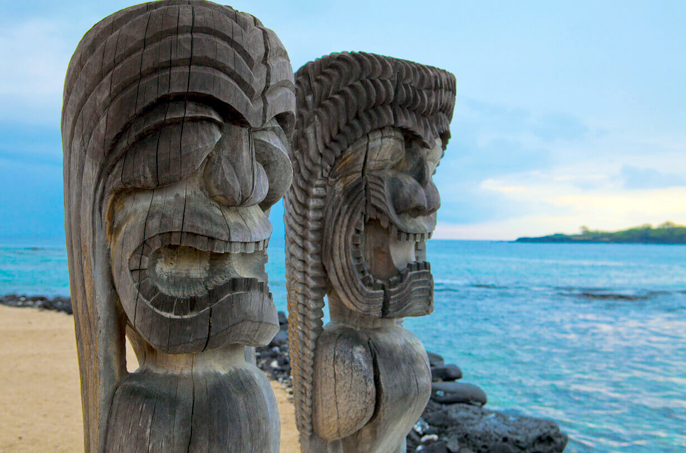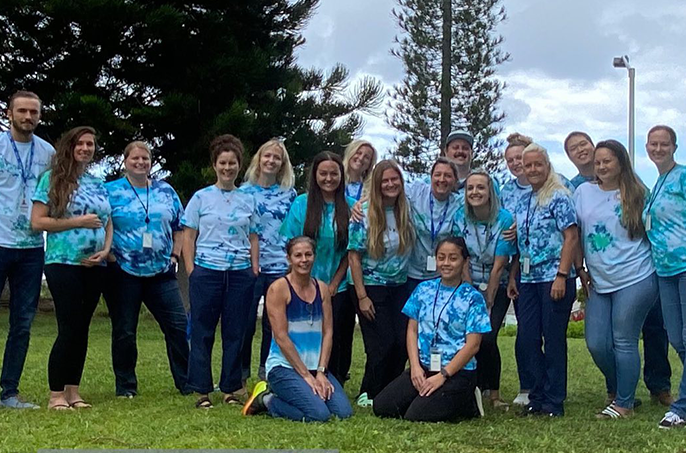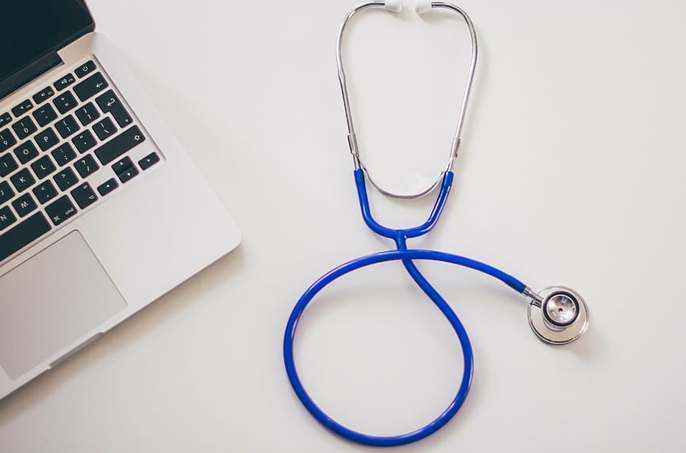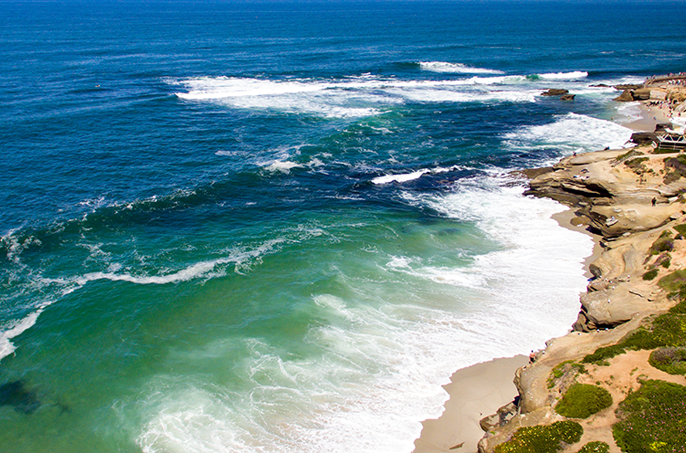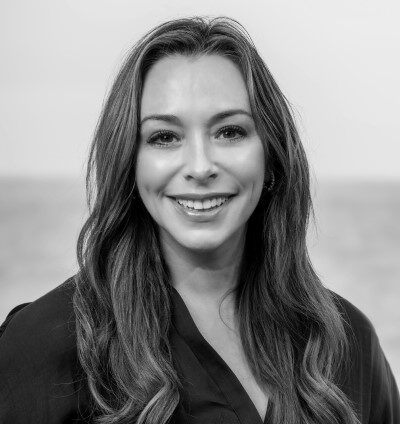 Lynn Welch, M.D. an internal medicine physician, graduated from Creighton Medical School and completed her residency at Baylor Scott & White Hospital prior to moving to Hilo in 2008. She founded and continues to operate Big Island Pain Center in Hilo, Hawaii since its opening in 2009. She has been an integral part of drug safety and delivery for many years.
Being the only internal medicine doctor inducted into the largest intervention pain society in America, she has been pivotal to the development of narcotic based protocols widely used in pain practice settings.
Her years of clinical experience in high-risk population has given her the insight and drive to develop a safe way to deliver and monitor controlled substance use and abuse.
Her extensive business experience single-handedly gathered the sum of the greatest minds in pharmacology and clinical research to develop her dream of S&G Labs Hawaii.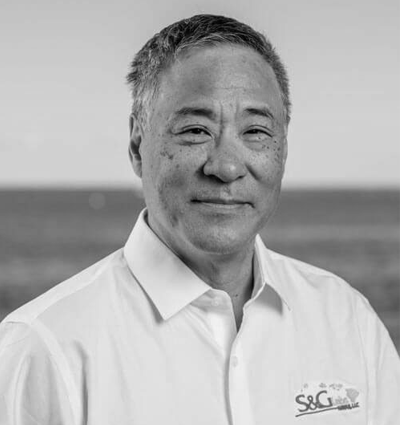 Alan H.B. Wu, Ph.D., is Chief of Clinical Chemistry and Toxicology at San Francisco General Hospital and Professor of Laboratory Medicine, University of California, San Francisco.
He received B.S. degrees in chemistry and biology at Purdue University, West Lafayette, Indiana, and a Ph.D. degree in analytical chemistry at the University of Illinois, Champaign-Urbana, Illinois. He completed a postdoctoral fellowship in clinical chemistry at Hartford Hospital. He is certified by the American Board of Clinical Chemistry in Clinical Chemistry and Toxicological Chemistry.
Dr. Wu has written three books for the public, "Toxicology! Because What You Don't Know Can Kill You", "The Hidden Assassin. When Clinical Lab Tests Go Awry," and "Microbiology! Because What You Don'T Know Will Kill You." These are collection of short stories involving real cases and highlight the importance of clinical laboratory tests for the lay audience.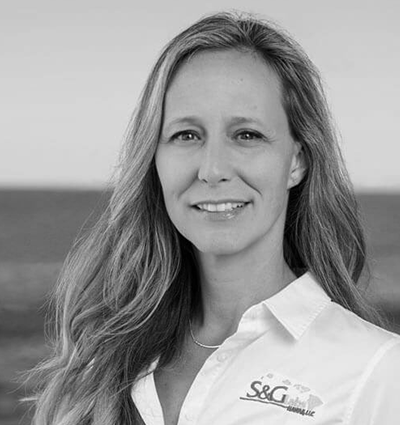 Kimberly Clark, MS, cASCP
Kimberly holds a MS degree from SUNY Fredonia and is certified by ASCP in chemistry. She has over 17 years of professional experience in the public and private sector in the fields of chemistry, biology, and cytogenetics. She has experience in the development and implementation of methods for small molecule analysis using LCMSMS for research, as well as Phase I and II clinical drug trials. She also led the pharmacodynamic portion of the core including gene expression and ELISA assays. She has attained many essential skills including writing publications and reports, meeting with physicians and presenting works at ASMS, AAPS and AACR. She has created budgets and timelines and managed her team with success.
Currently she is employed at S&G Labs in Kailua-Kona, Hawaii utilizing her LCMSMS skills to monitor patients in analysis and detection of pain management drugs / drugs of abuse in high throughput, high complexity testing.
When she is not pippetting she's either at a playground with her children, biking, running, or promoting healthy lifestyles to our keiki by volunteering in our schools.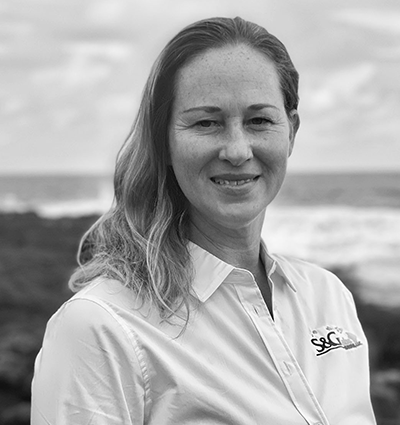 Alissa Smith
Client Relations Executive
Alissa Smith currently serves as the Client Relations Executive at S&G Labs, Hawaii.  She has held many client facing positions as an Art Gallery General Manager and in Hospitality Sales and Marketing in Hawaii. 
She began her work with S&G Labs Hawaii in 2018 in the Front Office and continues to draw upon her knowledge gained in Hospitality and brings that welcoming demeanor to her co-workers and clients.
Alissa enjoys cooking, reading, working in her yard and watching movies in her spare time.
Alayna Gomes
Field Operations Executive
Alayna Gomes currently serves as the Field Operations Executive at S&G Labs, Hawaii Big Island location. She has over 20 years of experience in the medical field managing front-line staff in both hospital & clinical settings.
Her knowledge ranges from customer service, registration, insurance/financial prior authorization approval, EHR IT support, Data Analytics for quality improvement programs.
She began her work with S&G Labs Hawaii in October 2020 and continues to build communication, structure, and efficiency in all front-line processes for the organization.
In her free time Alayna enjoys spending time with her husband & 3 kids, hunting, camping & ranching.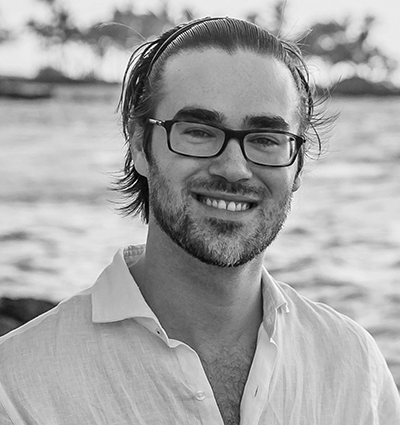 Cody Raich is a Sales Associate at S&G Labs, Hawaii. He graduated from Michigan State University in East Lansing with a Bachelor of Arts in Economics. He began his work in the lab industry in 2015 as a consultant and medical billing auditor. In 2019, he moved to Big Island to experience warm weather and world-class beaches.
Cody grew up in southeastern Michigan and his family is centered around Toledo, Ohio. He also has a big passion for sports. Cody played hockey, baseball, football, and ran track growing up. In fact, his high school football team went to the High School State Championship.
Cody also has experience attending all major national laboratory conferences including the annual College of American Pathology conference, the United States & Canada Associated Pathology Show, and the Executive War College Conference. In addition to these national conferences, Cody attended many state conferences to build and maintain relationships with nationally known pathologists.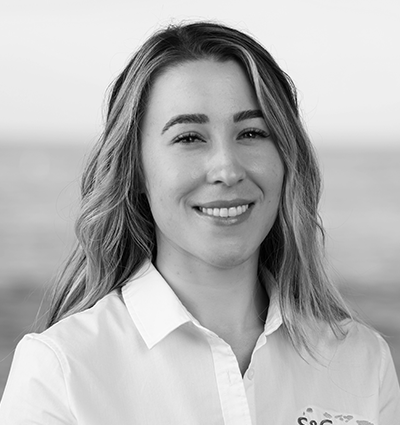 Samantha Stone currently serves as an IT Executive at S&G Labs, Hawaii.
She received her Bachelor of Science in Biochemistry from the University of Colorado Denver in 2022 with a 3.8 GPA as a transfer student from the University of Hawaii Hilo. She currently attends the University of Colorado in Denver where she is now working on a Bachelor of Arts in Computer Science.
Sam began her work in the laboratory industry in 2014 as a certified phlebotomy technician, CPT (NHA).  Sam has worked in the laboratory-focused information technology field since 2016 and continues to broaden her knowledge in chemistry and IT-related topics. 
She is proud to have worked through almost all of the positions in a laboratory since its start in 2015 including specimen collecting, sample analysis, billing, inventory, LIMS monitoring, and staff/cleint support. All of these positions have given her a unique and in-depth look at how the laboratory operates efficiently. 
In her free time, she loves to hike and learn new things.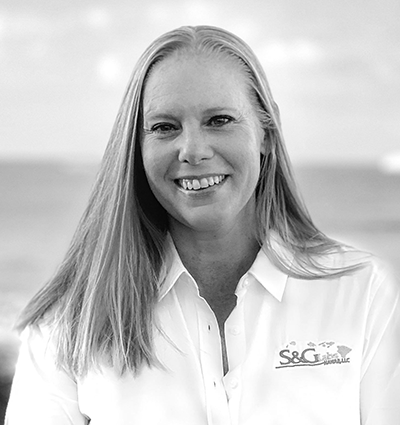 Shelley Andrade has worked for S&G Labs Hawaii for 10 years and currently serves the Finance Director. She lived in Hawaii for 25yrs and now calls Colorado home, where she is a hockey mom of two amazing kids.
In her spare time enjoys hiking, bike riding and being a volunteer to various organizations.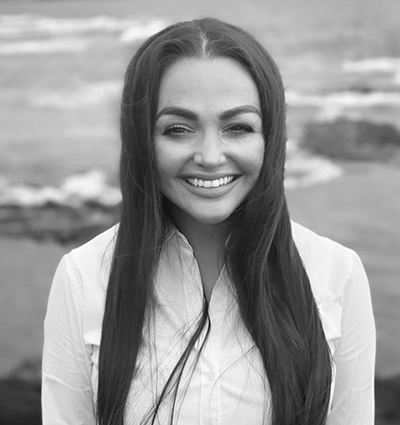 Cayce Aksoy, MT (AAB), TT (NRCC)
Cayce Aksoy was born and raised in Nashville, Tennessee. She graduated from the University of Tennessee with a Biochemistry Degree in 2012 and promptly began working in the toxicology industry. Today Cayce is a certified Medical Technologist (AAB), a certified Toxicological Technologist (NRCC), a licensed Special Analyst in the field of Toxicology by the Tennessee Medical Laboratory Board and a licensed Clinical Laboratory Specialist by the State of Hawai'i Laboratories Division. She moved to Hawai'i in May 2019 to develop new LC-MS/MS methodology for S&G Labs Hawai'i, LLC and was named Director of Genetic Science when she drew from her prior experience with pharmacogenetic testing to help bring COVID PCR and cellular match assays to the laboratory in 2020. In 2021, Cayce added "inventor" to her list of accomplishments! Her patent-pending molecular identification assay, CertifID, is an orderable S&G Labs Hawai'i, LLC test as of January 2022 exclusively. Cayce loves to read, run, travel, clean, snorkel, play with her Golden Retriever and sleep in her free time.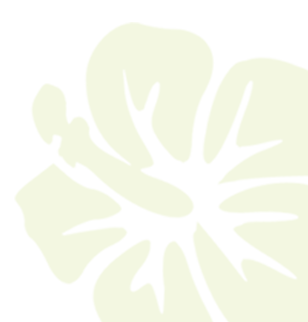 Tonys' goal is to build success for S&G Labs Hawaii by providing leadership that embraces hard work, efficient planning, and growth.
Tony is proud to have worked in varied roles in healthcare management for over 10 years. Tony led one of the leading pain management practices in the state as the executive director before transitioning into medical billing.
As a medical biller Tony has worked with many specialties including pain management, physical therapy, massage, acupuncture, medication dispensing, clinical labs, durable medical equipment, primary care, OBGYN, dermatology, podiatry, physical medicine and rehabilitation, nephrology, and radiation oncology.
Tony loves vacationing at Disney. He makes it a point to travel to a Disney Park several times a year to keep the magic going.
We are passionate about the health and well-being of our community. If you are too, this is the right place for you.