An Employer's Guide to Implementing a COVID-19 Testing Program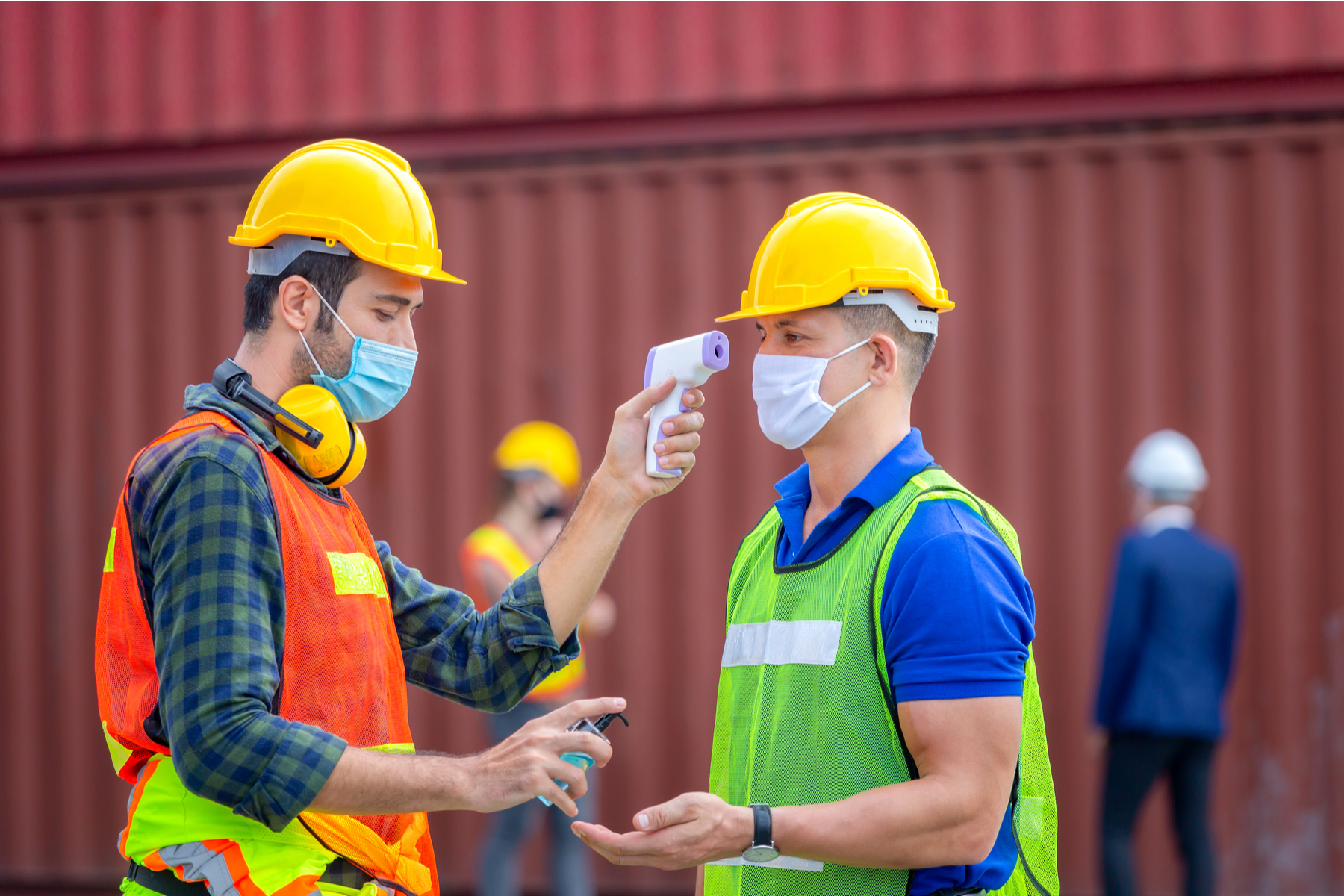 This workplace COVID surveillance testing guide has all the answers you need to understand OSHA's new ETS (Emergency Temporary Standard) mandate.
This mandate requires private healthcare companies with 100 or more employees to either have a COVID vaccine mandate or test employees weekly for COVID-19.
Unless you choose a vaccine mandate for your business, you're going to need a practical, cost-effective testing program to ensure that your employees can safely return to work.
Once the ETS goes into effect, you'll only have 14 days to comply, so get started crafting your plan by reviewing this comprehensive guide from S&G Labs.
S&G Labs: Providing Fast, Accurate, and Affordable Workplace COVID Surveillance Testing
Here at S&G Labs Hawaii, LLC, we provide fast and affordable testing services for the Big Island and O'ahu communities. Our clinical laboratory uses advanced technology and testing methods, producing consistent, accurate results.
Whether your business needs small- or large-scale COVID surveillance testing, our team has the skills and experience to handle it.
A Workplace COVID Surveillance Testing Guide for Private Employers in the Healthcare Sector
First, determine if your business meets OSHA's ETS (Emergency Temporary Standard) mandate. The ETS only applies to private healthcare services with more than 100 employees.
ETS Exceptions
Pharmacists dispensing medication in a retail location
Outpatient healthcare services with mandatory screenings for non-employees
Unlicensed healthcare workers who provide first aid
Home healthcare facilities with fully vaccinated employees and mandatory screenings for non-employees
Healthcare support services within a non-medical setting (i.e., off-site administrative services)
Telehealth medical providers who don't offer direct patient care
Meeting the 7 Requirements Under the ETS Mandate
The next part of our workplace COVID surveillance testing guide is the requirements.
1) Safety Assessment
First, you'll need to perform a workplace safety assessment to reduce risks. You'll also have to create a detailed COVID-19 plan, then appoint a safety coordinator.
2) Safety Precaution Plan
Businesses with direct patient care services must set up safety measures at all entry points. Employers must:
Provide PPE to all employees
Enforce social distancing
Check the HVAC system for sufficient ventilation
Sanitize all surfaces
Enforce face mask usage
Install barriers where social distancing isn't possible
3) Health Screening Policy
Employers also must develop a mandatory health screening policy. Employees must either self-monitor and report or undergo in-person health screenings.
4) Provide Paid Time Off and Sick Leave for Vaccinations
OSHA and the CDC (Centers for Disease Control) recommend vaccinations as the best way to reduce transmission in the workplace.
Employers must provide paid leave for each employee's time spent getting the vaccine. Paid leave also applies to any employee who suffers post-vaccine side effects.
5) Maintain Accurate Records and Notify OSHA When Necessary
Every time an employee tests positive for COVID-19, you have 24 hours to record the instance.
That includes positive results from employees who caught COVID outside of the workplace. Inpatient hospitalizations and COVID-19 fatalities require employers to notify OSHA.
6) Perform Employee Training Sessions
Employee training sessions are another important ETS requirement. Sessions should include information about:
The risk of transmission in the workplace
Current safety precautions
Information about the new ETS policies
7) Inform Staff of Your COVID-19 Plan and Policies
Finally, you'll need to inform every employee about their rights. The notification should include information about ETS and COVID-19 infections within the workplace.
For example, employers can't fire any employee because of a positive COVID-19 test result.
Who Will Perform the Workplace COVID Surveillance Testing?
Under the ETS, you can choose between a vaccine mandate or weekly COVID-19 tests for every employee. If you select the weekly testing, you have three options:
On-site testing
At-home test kits
Third-party testing services
The simplest, most hassle-free method is with third-party testing services. On-site testing is convenient, but the process is complex and expensive. For example, you'll need an on-site spot for testing and proper disposal methods for medical waste.
At-home test kits remove the extra costs associated with on-site testing. But, you'll have to compensate each employee for their time spent taking the test every week. Plus, at-home testing kits aren't always accurate, reliable, or FDA-approved.
COVID-19 Testing Types
If you choose weekly testing, you must determine which type will suit your business best. Currently, the only two ETS-compliant tests are antigen and molecular.
Antigen Testing
Antigen tests are a good choice because of the easy collection process and rapid results. The test uses a nasal swab for specimen collection, with results available in about two days; however, antigen testing is known to have a high propensity for false-negative results.
Molecular Testing
Molecular testing uses a saliva specimen or a nasal/throat swab to process results. This type of testing (including RT-PCR tests) takes up to three days to receive the results and is far more accurate than antigen testing. Which we also offer at S&G Labs.
Develop a Results Policy
Another part of our workplace COVID surveillance testing guide is the results policy. Remember, the system you choose to report results must be HIPAA-compliant.
Here at S&G Labs, we use an online portal with secure encryption for all testing results. Our system ensures that all results remain safe, confidential, and HIPAA-compliant.
We also provide faster results than many other Hawaiian testing facilities. Why? Our state-of-the-art lab has advanced equipment for on-site testing, eliminating the need to ship samples to the mainland. Our experience testing throughout the state has allowed us to streamline our process providing quick and reliable results for our partners.
S&G Labs offers on-site testing for employers that meet the requirements and bulk testing discounts to keep your employees and customers safe at an affordable rate.
Third-Party COVID-19 Testing for Employers: S&G Labs Hawaii
We hope that this brief guide has given you the important information you need to prepare your healthcare business for the ETS mandate.
If you're going to choose a testing program, you have many important decisions ahead of you. Those decisions include which type of testing you'll use to follow the ETS.
We offer fast, affordable, and accurate testing services, including workplace COVID surveillance testing.
Our experienced lab team makes complying with the ETS mandate simple and hassle-free. We also offer a personal collection service and affordable pricing.
Call S&G Labs today at (808) 329-9675 to speak with us and get started with your workplace COVID surveillance testing program.