Small Biz Editor's Choice Award winner for Health Care
Small Biz Editor's Choice Award winner for Health Care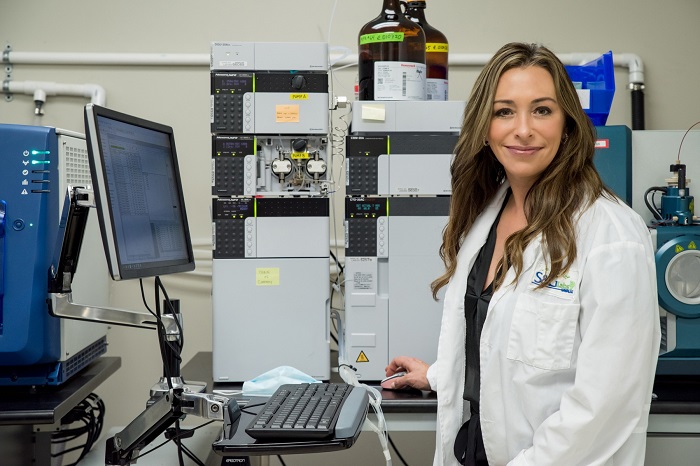 S&G Labs of Hawaii began COVID-19 PCR testing earlier than other labs at the start of the pandemic in March 2020, says owner Lynn Welch.
It was a combination of hard work and quick expansion – the company grew from 50 to 85 people in four weeks, she says.
"We moved mountains. I was working 100-hour weeks. We had PCR testing up and running in less than four weeks, which I will say was a feat because I had not heard of any other lab doing this, even on the Mainland," Welch says in a Zoom interview.
The respected Cleveland Clinic calls PCR testing "the 'gold standard' test for diagnosing COVID-19 because it's the most accurate and reliable test."
Welch, a physician, has been treating patients on Hawai'i Island since 2008, but says she would sometimes have to wait 10 to 12 days to get her patients' test results back from the Mainland. In 2015, she launched S&G Labs in Kona to ensure faster test results.
Marites McKee, assistant VP and dean of students at Hawai'i Pacific University, says HPU partnered with S&G Labs for COVID-19 testing of students, faculty and staff upon their return to campus in August 2020.
"It was taking a long time for results to come from the Mainland, and so we really needed to have a partner in the state to be able to support our COVID testing needs," Mckee says in a Zoom interview.
McKee says S&G Labs came on campus to conduct tests and also partnered with HPU's health services vendor on campus.
"One of the advantages is that because they were on the Big Island, we could get results within 48-72 hours," McKee says. "And since then, it has even been quicker as we have continued to use them during our spring semester.
"We've been really fortunate to have a great and local partner to be able to turn this around really quickly for us and to help us address our COVID testing needs."
See the full story here: Hawaii Business Awards