Workplace Drug Testing: How S&G Labs Ensures Quality Results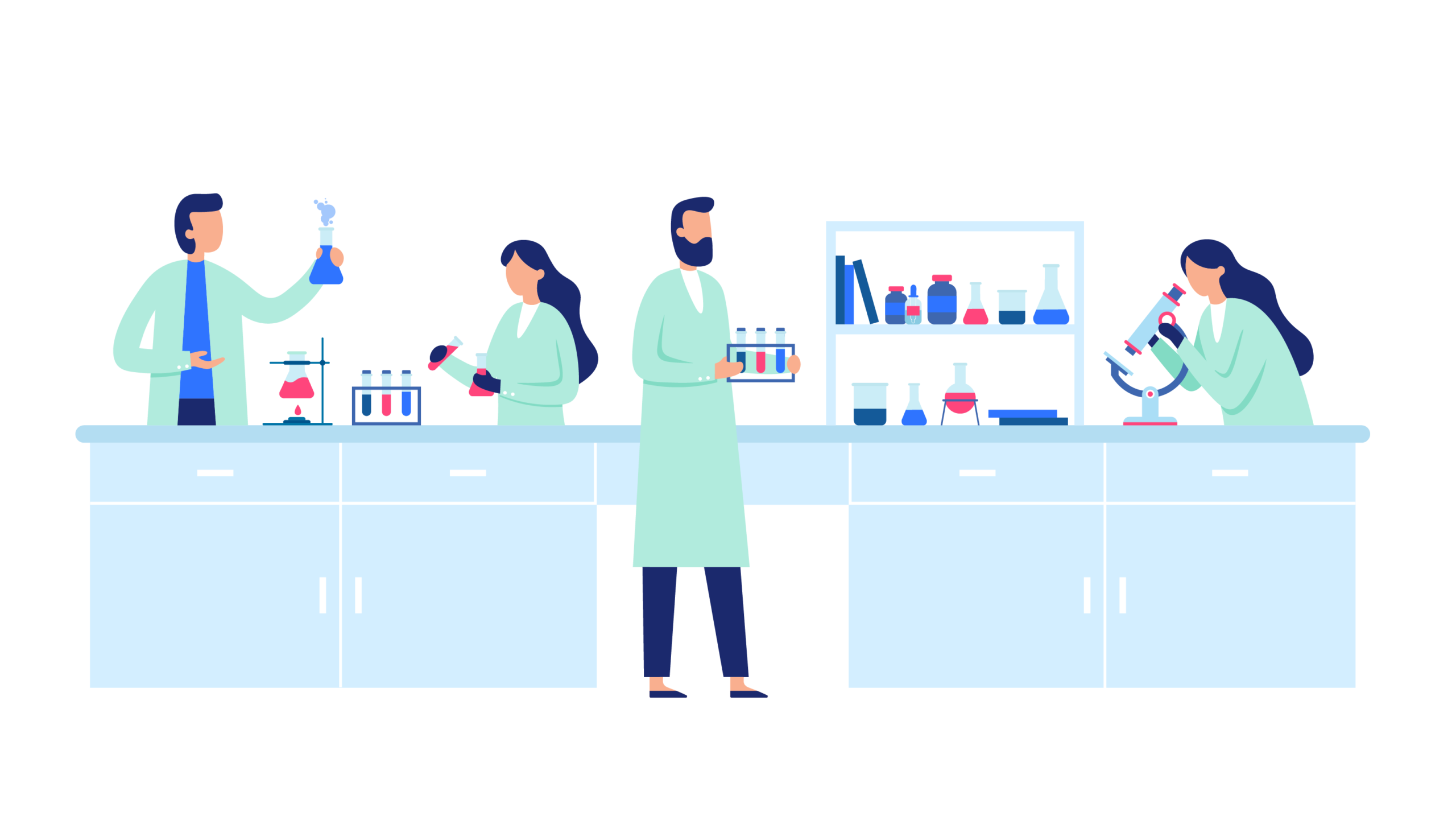 You've decided that it is time for your company to implement a workplace drug testing policy. But you have no idea the proper standards of the industry, or where you should even start. Thankfully, S&G Labs Hawaii is an emerging specialist in the field of workplace drug testing.
With years of standard toxicology medical laboratory experience, our team ensures high-quality test results every single time. Here's how S&G labs handle workplace drug testing, and why you should consider us for all your testing needs.
Curious about drug testing your remote employees? Read about it here: Should I Drug Test My Remote Employees?
Account Set Up
Account setup is easy and intuitive with S&G Labs. First, you can start by talking to one of our skilled sales representatives. They can guide you toward your workplace drug testing needs. They have prepared to let you know our standard options as outlined by SAMHSA. S&G Labs offers 5-panel, 6-panel, 10-panel, 11-panel, and DOT testing options.
After you've handled the logistical portion of account sign-up, then they will have you fill out our Employer Solutions form. This will prompt the IT team at S&G to set up the back-end features for your new testing location. You'll be receiving an email once that has finished letting you know all the account information you submitted has been added to our portal. Next, you'll be ready to begin workplace drug testing with S&G Labs Hawaii.
Industry Standards
As mentioned, S&G Labs Hawaii has complied with all standards that were labeled by SAMHSA. However, it's not just SAMHSA that outlines industry standards. While they are certainly the legal authority on workplace drug testing, there are other federal and organizational entities that help define what makes a great testing policy.
SHRM
For example, SHRM discusses the potential risks and rewards of workplace drug testing. It also handles a lot of leading HR guidelines for testing policies. This includes the most common methods of workplace drug testing, which are pre-employment, random, post-accident, and reasonable suspicion. It then goes on to define these criteria. This helps ensure that HR representatives around the United States have the knowledge and information they need to make accurate decisions and help inform their employers.
OSHA
Since drug abuse primarily affects safety, OSHA has spoken openly about the standards that you should meet. This includes how drug abuse in the workplace can contribute to safety compromises. When asked if an employer had a duty to provide a workplace free of alcohol or illicit drug use, OSHA supported measures that contribute to a drug-free environment. They also recommend reasonable programs of drug testing. And while they're not in charge of setting standards, there are times when their General Duty Clause is applicable.
U.S. Department of Transportation
Lastly, in combination with SAMHSA, the U.S. Department of Transportation has developed guidelines and rules when it comes to DOT testing. DOT testing, a specific type of workplace drug testing, is required if you are working for a DOT facility. That's because DOT jobs are considered safety-sensitive. When you're impaired on the job, it can mean high costs of damage or loss of life. These DOT guidelines are strict for good reason.
Collection
Now that you know about some of the industry standards, and you have your account set up, it's time talk about our collection process. S&G Labs Hawaii conducts workplace drug testing at two labs. One on the Big Island in Kona, and the other on the Oahu Island, in Honolulu.
Once you have set up everything, you can begin sending your employees to S&G labs to conduct workplace drug testing. We also accept collection from client offices, as long as you are able to follow all the workplace drug testing guidelines. This ensures that you are sending accurate tests.
Either you as an employer, or the employees themselves are able to schedule the drug test when you are ready. However, if utilizing random scheduling, be sure that you and your employees know that collection must be swift for it to be valid. You must have these collected by end of the business day at the latest in order to ensure accuracy.
Workplace Drug Testing
After you successfully completed your collection, then S&G Labs can start testing it. S&G Labs has the fastest turnaround time of any lab in Hawaii that provides workplace drug testing. So, you can be sure that the testing process is swift. But, it's also thorough. Our talented staff has a passion for quality and accuracy when it comes to testing. After running the test, we ensure that there are no reasons that the results wouldn't be accepted as a valid drug test. If there are, we will get a second opinion from our Medical Review Officer (MRO) that we contract out to. The MRO will also review any positive results that S&G Labs has confirmed as positive.
Medical Review Officer
Additionally, S&G Labs utilizes a Medical Review Officer facility. This validates any suspected confirmed positives as actually confirmed positives. But what is a Medical Review Officer, exactly?
Well, according to the DOT, in order for someone to be considered a valid Medical Review Officer, they must be a licensed physician who is responsible for receiving and reviewing laboratory results. These are generated by your drug testing program, so they can be evaluated for any medical explanations.
The MRO will do what they can to see if there is a valid medical reason for a positive drug test (for example medications that may trigger a positive drug test.) They are to be impartial to both the patient and the laboratory they are conducting their services for. They also advocate for the integrity and accuracy of the drug testing process. Then, they provide a quality assurance review of the drug testing process, and determine if there is a legitimate medical explanation for laboratory-confirmed positives.
It is important to note that for nearly all WDT policies, an MRO is required for ensuring the accuracy of the process.
Now that you know how S&G handles workplace drug testing as well as some insights into the workplace drug testing process, perhaps you'd like to know the reasons to drug test or the benefits of workplace drug testing. You can find out more on S&G Labs website, and if you are ready to work with a local Hawaiian medical laboratory, S&G is ready to work with you!